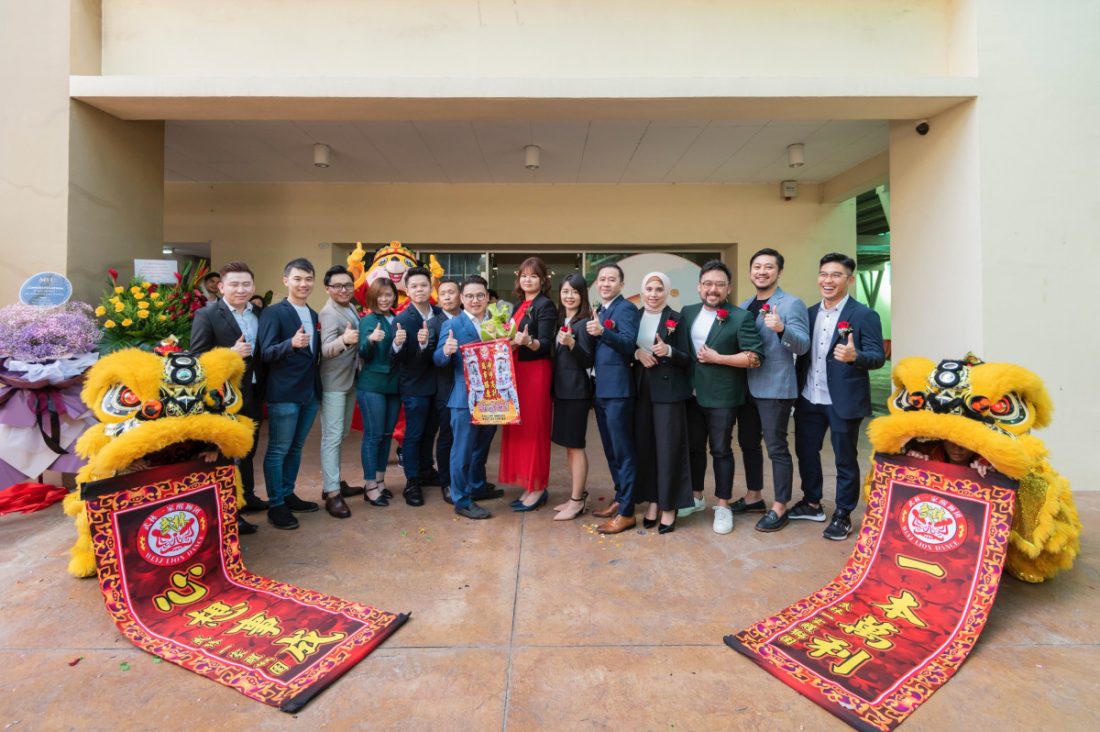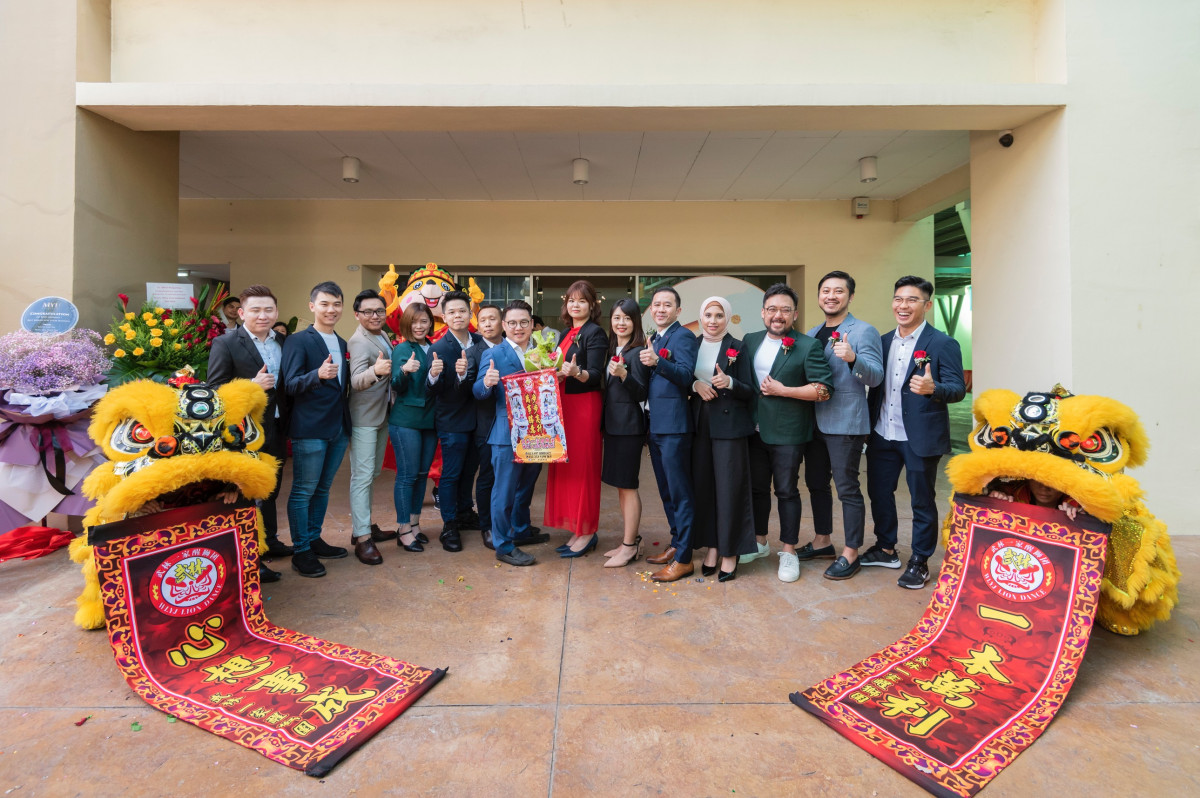 Experience One-Stop Property Solutions with MY U Properties Sdn Bhd!
Shah Alam, Malaysia (January 9, 2020) – MY U is expanding its service offerings! MY U, a successful properties sales and marketing company in Malaysia, is now unveiling its unique collaboration with Victoria Home and The Makeover Guys, providing exceptional one-stop property solutions to home owners, savvy investors and developers!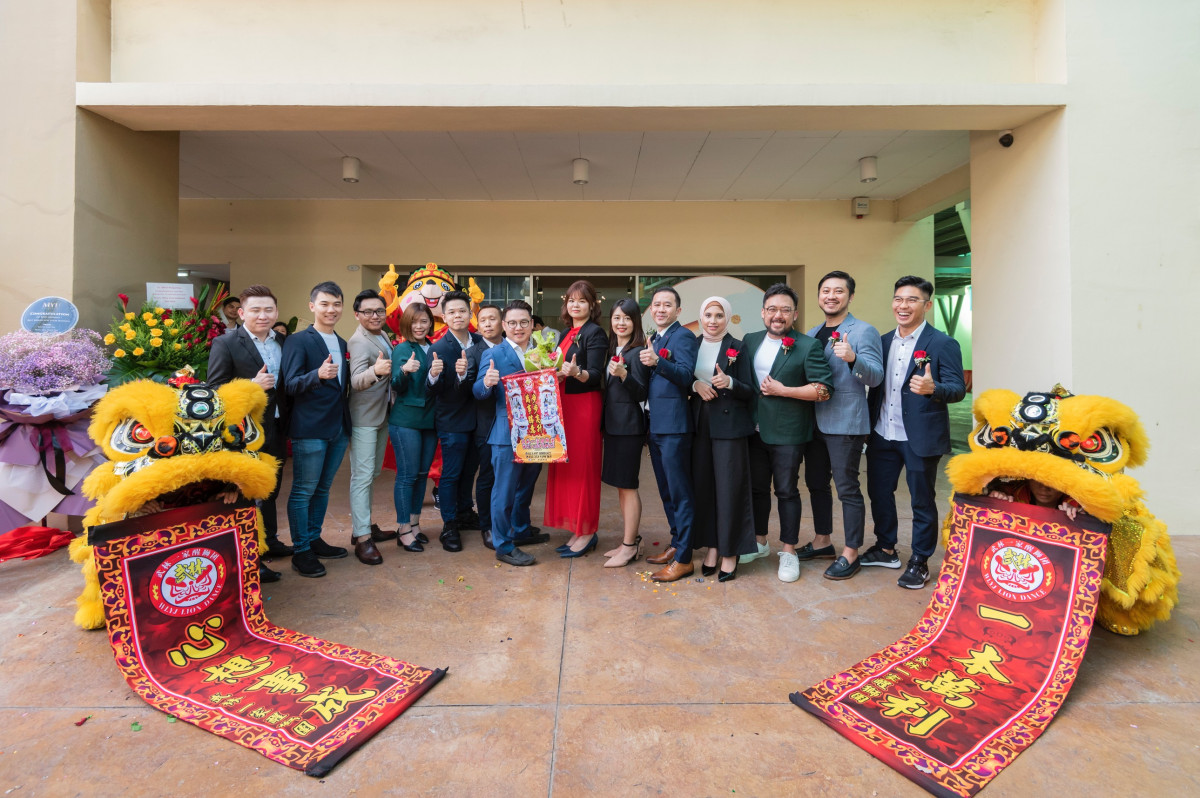 The announcement of this unique partnership marks an exciting moment for MY U, asthe company shares a similar mission and vision with Victoria Home and The Makeover Guys; and at the same time three companies are distinguished in their respective fields.With the customer's greatest concern of 'convenience' and 'quality' in mind, this collaboration is the first and one-of-a-kind in Malaysia, enabling MY U to offer expansiveone-stop solutions encompassing the following:
Marketing consultancy on land acquisition
Airbnb operation and management
Feasibility studies
New product development
Marketing & sales strategy
Product sales
Defect checking during vacant possession
Strategic makeover, interior design and renovation
Long-term tenant acquisition
Long-term property management
Short-term management
Sublet management
Elvin Hoi Seng Huat, Executive Director and Founder at MY U said: "All of us at MY U are excited about having such a reputable partnership. With The Makeover Guys, a renowned interior design company in Malaysia, we're pleased to give our customers a strategic makeover of their property through interior design and home furnishing to achieve higher returns and ease of rentability. In addition, we're honoured to have Victoria Home, a notable Airbnb operator in the country, to accomplish the mission of 'rental convenience', allowing investors to rent out their properties in the shortest period of time with the highest profits."
"This collaboration is noticeably different from any others in the market," added Elvin."MY U always strives for win-win situations for all stakeholders. Therefore, we'redelighted to be part of the journey that will enhance our legacy in both commercial and residential properties. We are certain that this partnership will be highly successful; and our new world-class one-stop solutions will allow everyone involved to thrive and unlock their full potential in real estate industry which is fit for the 21st century and the future to come."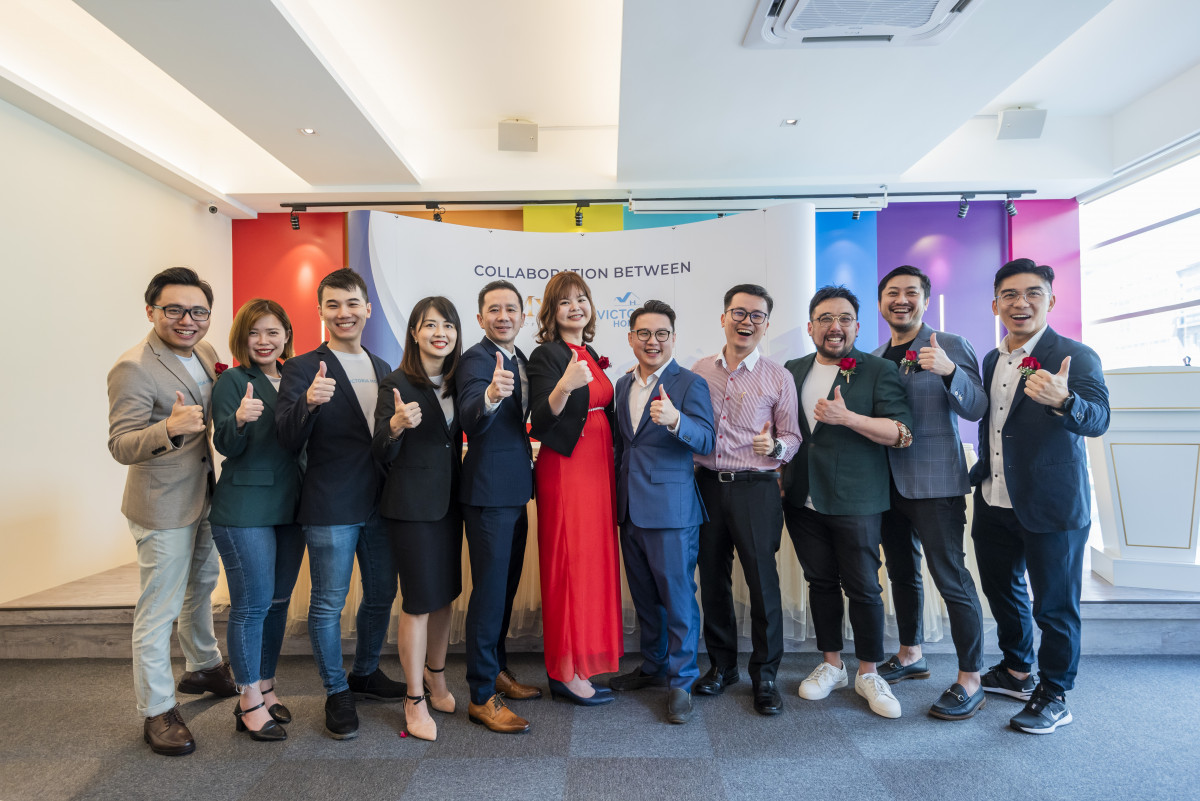 About MY U
As one of the most established real estate company based in Shah Alam, MY U boasts a rich history of excellent track records dating back to 2012. MY U has led the development of the properties and real estate business, particularly in new projects, across Malaysia with its mission to provide a systematic platform for the cultivation of passionate young generations to achieve financial freedom; and to provide professional and reliable services to our customers.
With over a decade of experience and collaborations with reputable property developers under the belt, MY U's vision is to become the leading real estate company in Asia with more than 100 reliable multi-millionaires specialists.
MYU x The Makeover Guys Collaboration 
The Makeover Guys is proud to announce a Memorandum of Understanding (MOU) with prominent Malaysian property agency My U Properties Sdn Bhd (MYU), which will be officiated on 9th January 2020.  This collaboration brings together two influential property players with a common mission of increasing value to property developers and buyers in Malaysia.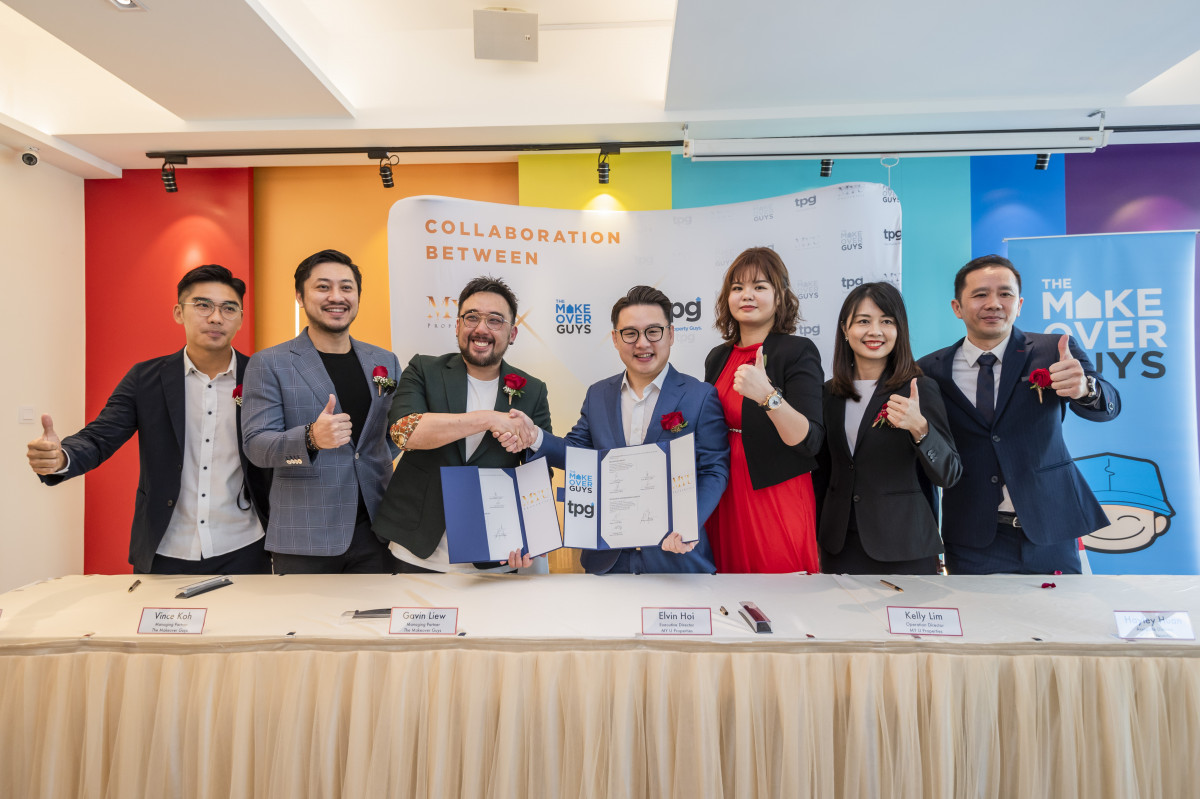 MYU is a residential property marketing agency with a strong track record of helping developers sell more units and increase profits, while educating home owners on how to navigate the vast waters of property investment. Established in April 2012, they are a one-stop centre for providing sales and marketing for top quality project developments, integrated with credit control consultation services. Their services help bring developments and buyers together in a safe and effective way, providing pre-sale and post-sale support to home owners.
MYU works with developments to understand buyer behaviour and provides valuable advice on pricing design and strategies in order for them to sell more units. Their consultation services have helped multiple developments thrive as they provide a better understanding of what the market wants.
The Makeover Guys (TMOG) helps maximize the rental potential of investment properties through smart interiors and effective tenant acquisition. Smart interiors are thematic furnishings which have been tried and tested to have mass appeal and successfully attract tenants time and time again. Each makeover is carefully planned, budgeted, and executed within 30 working days, trimming off any excess expenditure to save on cost while increasing earning potential for owners.
Being a team of seasoned property investors, TMOG channels a vast amount of experience in the property market towards finding the right tenants for their property after every makeover. With a mission of enabling Malaysians to live in better homes, TMOG has a substantial track record of providing designer homes to over 15800 people and counting.
This collaboration is an important step forward for the property industry, combining the design & furnishing talents of TMOG with the technical expertise of MYU to sell fully-furnished designer units to the public. Focusing on residential properties, together they will provide more value to developers and buyers alike and boost the property market in Malaysia – a win-win situation for everyone.
Victoria Home
Since Victoria Home was founded 4 years ago, our company has been offering  Airbnb homestay management services to help investors generate better rental yield for their property investment. We provide one-stop solutions from photoshooting, listing, to housekeeping, checking-in and greeting guests. To-date, we're managing more than 300 properties in more than 30 buildings. Our wide range of services cover prime locations like KLCC, Bukit Bintang, Ampang, PJ, Shah Alam, Cyberjaya and many more. On top of the 300 homestays under our portfolio, we're also operating an award-winning boutique hotel, Mukby Victoria Home, which is located near Jonker Street Melaka offering 40 rooms for international and local travellers.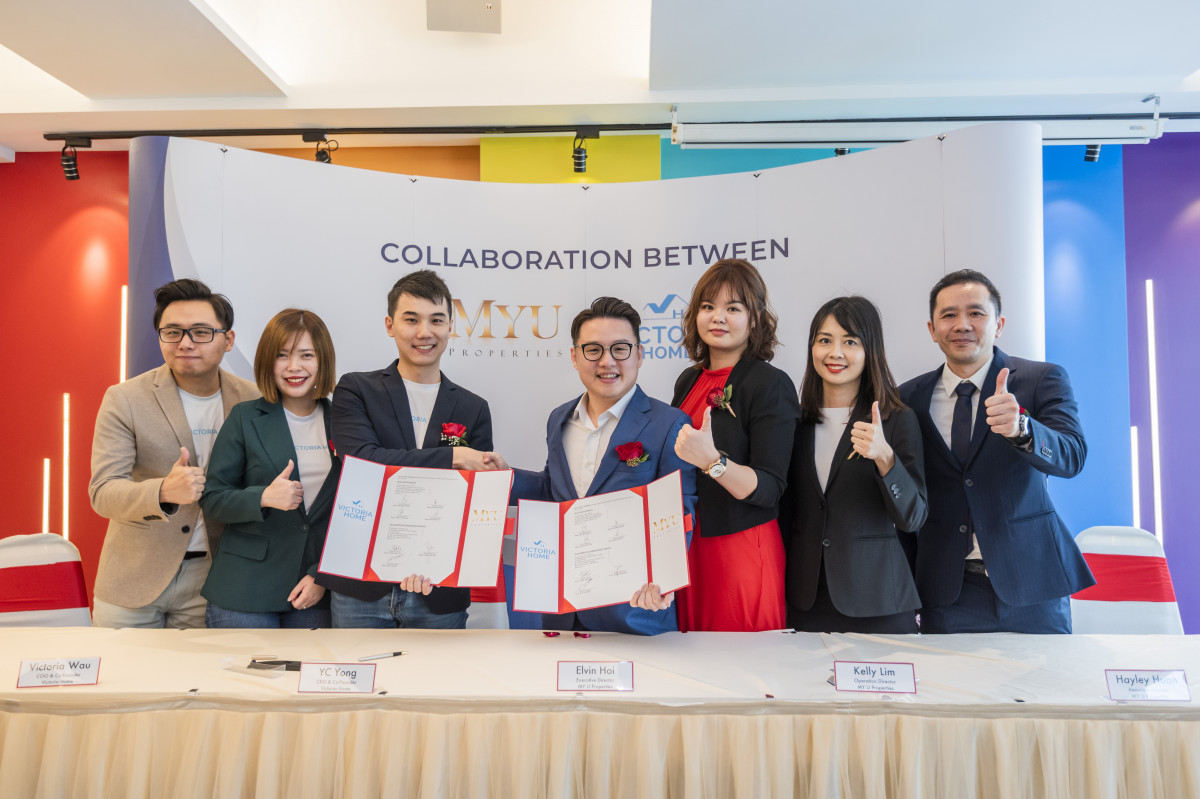 Today, Victoria Home is honored to partner with MY U Properties to provide easy and profitable homestay management solutions to property investors. I still remember when I first met Elvin and his team, we talked about the challenges that owners are facing in this challenging and competitive market. I am so excited as we share the same vision to help investors generate better rental yield through the Airbnb Homestay platform.
It's also amazing to see MY U Properties collaborating with Makeover Guys as their Interior Design partner. This strategic partnership will further unlock greater value for the investors' properties. In this turbulent market, the property industry needs more collaboration and innovation. Elvin and his team have gone the extra mile to show us that they are here to help investors add values to their properties, even after VP and getting the keys.
This collaboration with MY U Properties is the first of many upcoming initiatives by Victoria Home. Moving forward, Victoria Home will continue to expand our homestay and hotel management service, in the KlangValley  and other major cities such as Penang, JB, Melaka and Kota Kinabalu. We're expecting  to manage more than a thousand properties at the end of 2020. In conjunction with Visit Malaysia 2020, we're excited and optimistic in the homestay market as our country welcome even more international tourists this year.
On top of expanding to other cities, we are also going to launch our in-house Owner Portal app developed exclusively for our property investors. With the Owner Portal App, our property owners can easily get in touch with the status of  their property at their fingertips. The robust app will inform owners on the property condition, revenue and expense of their properties by just a few clicks. We take pride in providing well-rounded and fuss-free services to benefit our clients.
Before ending my speech, thank you Elvin and every team member at MY U Properties again for the opportunity to collaborate. I believe working together with My U Properties will bring both our businesses to greater heights. Thank you.
Source: https://entrepreneurinsight.com.my/experience-one-stop-property-solutions-with-my-u-properties-sdn-bhd/